Jean is passionate about writing, style and fashion. Jean Shafiroff has written numerous articles for various publications. Her works have been published in Social Life Magazine, Hamptons Magazine, Gotham Magazine and Avenue Magazine (Online). Jean's first book, Successful Philanthropy: How to Make a Life by What You Give is now available through Amazon.com and BN.com: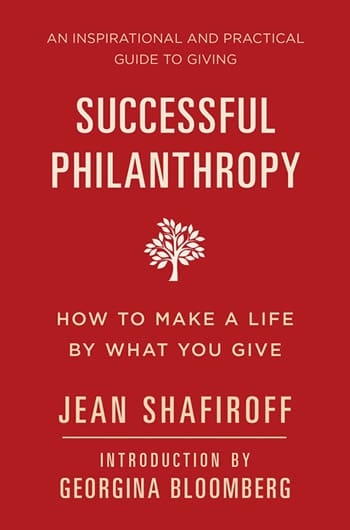 Hatherleigh Press, Ltd.
Publication Date: Tuesday, March 8, 2016
ISBN: 978-1578266173
Hardcover $15.00
The important topics discussed in Successful Philanthropy: How to Make a Life By What You Give include:
A New Definition of Philanthropy: Philanthropy as a global value, as a call to action and how change through philanthropy is within reach for all.
Why Give? The gift of giving, overcoming obstacles when giving and the author's personal anecdotes of the experience of giving.
Building a life around giving: The Who, What, When and Where of Giving and the benefits of what you have to offer.
How to Choose a Charity: Finding a passion and a cause you support, the various categories of charities and causes, where to research a charity along with the expectations and requirements of serving on a board.
How to treat volunteers, paid employees, those serviced by a charity, and donors.
Communities built on giving: Socializing for a cause and cities known for giving back including New York City, Palm Beach, Los Angeles, San Francisco and Southampton, NY.
Establishing a family legacy of giving to others.
Generational giving: teaching the importance of giving to children and a guide to philanthropy for retirees and empty nesters.